Includes:
VIP Tailgate Lot
VIP Pit Access
Pool Platform Access
Exclusive VIP Backyard Access
(Private Bars, Food, Bathrooms, lakeside seating, cool down areas)
Super VIP Club (The Fort) 
(Private performances, Pre-parties, intimate bars/food, deck seating along the lake and more)
Private Performance
Pre-party
Bottle Service
Priority reservation access to Morning Bloody Brunch
SUPER VIP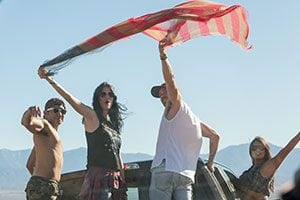 THE WORKS! Access to it all and then some. Set up your tailgate in the exclusive SUPER VIP Tailgate Party Lot with closest view of the stage right from your set up. In this exclusive section, you will have your own chefs working the barbie, your own dj spinning the best of country summer vibes, POOL ACCESS, a surprise private performance just for you Super Vip'ers, a pre-party, priority for our Bloody Brunch reservations and access to our exclusive outdoor VIP Club "The Fort."  You can also ride-share to the show and meet up with your Super VIP Tailgater friends. Must have Super VIP wristband.



DETAILS...
RV CAMPING PASS $75/person
Includes:
One RV Space in campground
RV Camping Pass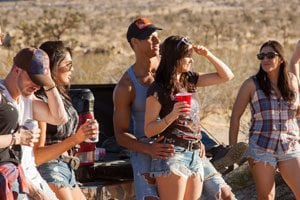 RV spots will be allocated per vehicle however, all those camping within the RV must purchase an RV Camping pass. RV camping is for overnight stay only – There will be no tailgating in the RV area. Additionally, this pass is not for camping in trucks or tents.  RV passes should be purchased alongside a festival ticket to enjoy the tailgate and country music!


DETAILS...
Popular Question: What is the best ticket option for me if I am coming just for the show and I don't want to tailgate?
Answer: We recommend the General Admission, or VIP Pit Pass if you are going to Uber/LYFT or simply park and not tailgate.
General Admission Tailgate Sections
Designated sections of the grounds reserved for tailgating with vantage point of the stage though some areas may have limited or obstructed vantage points.
General Admission Standing Room
This is the section located directly behind the VIP Pit for GA Ticket holders who want to watch the show closer to the stage than the tailgate sections.
VIP Reserved Tailgate Lot
Designated sections of the grounds reserved for tailgating with closer vantage point of the stage than the GA Tailgate sections.
VIP Pit Area
This is the section located directly in front of the stage, closest to the performances and is standing room only like a traditional pit
Pool Platform
An exclusive area on the side of the stage that is an actual swimming pool where ticket holders can cool down with a beverage and watch their favorite performers (limited number available)
The Fort Private Club
An intimate area located around the lake with waterside decks for viewing the grounds, private bars, a second stage with local acts and special events.
Regular Parking Lots
Lots are the not tailgating lots. These do not have vantage points of the stage. Use the lots if you want to have in and out access throughout the day and if you are going to attend the festival in a more traditional way and are not going to be tailgating.
Let's Keep Tailgating!
Sign Up for "Tailgate Nation" our exclusive newsletter to find out every time we drop a tailgate and how to get presale, vip and special offers.