Pool & Pit Pass $599
/person
Limited Quantities Available
Includes:
GA Tailgate Lot
GA Pit Access (closest to stage)
Pool Platform Access (sidestage)
Terrace Viewing Section
Parking
Pool & Pit Pass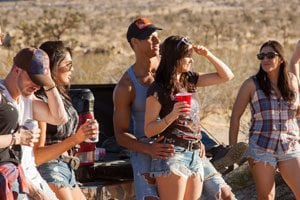 This is a great ticket choice for the ride-share enthusiast as well as those wanting to Tailgate but also get up close, right to the front of the stage when their artists take to the stage or better yet, plant their ass in the side-stage pool to cool down while singing along to their favorite Toby song. This is the country loving dream. LIMITED AVAIL.



DETAILS...
Super VIP    $999

/person
  Limited Quantities Available
Includes:
SUPER VIP Tailgate Lot
Featuring Exclusive Tailgate Party with private chefs, DJ Bad Ash and more!
Intimate Private Performance with PARMALEE
Pool Platform Access
GA Standing Room Section
Pit Access (closest to stage)
Terrace Viewing Section
Lawn Chair Seating Area (bring your lawn chair and enjoy)
VIP Forum Club
Parking
SUPER VIP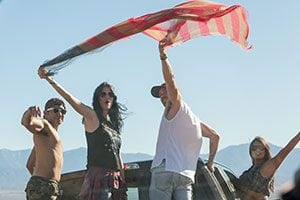 THE WORKS! Access to it all and then some. Set up your tailgate in the exclusive SUPER VIP Tailgate Party Lot with closest view of the stage right from your set up. In this exclusive section, you will have your own chefs working the barbie, your own dj spinning the best of country summer vibes, and a surprise private performance just for you Super Vip'ers and more! Did we mention, you get your own side-stage lawn section should you not be comfy enough on your tailgate? You do, plus pool access, terrace viewing and access to the Forum VIP Club to get out of the sun have some snacks, drinks or use private restrooms. You can also ride-share to the show and meet up with your Super VIP Tailgater friends. Must have Super VIP wristband.



DETAILS...

Popular Question: What is the best ticket option for me if I am coming just for the show and I don't want to tailgate?
Answer: We recommend the General Admission, Pit Pass or Pit & Pool Pass if you are going to Uber/LYFT or simply park and not tailgate.  
General Admission Tailgate Lot
Designated sections of the grounds reserved for tailgating and general parking
VIP Tailgate Lot
Designated sections of the grounds reserved for tailgating closest to the stage
Pit Section Access
The Pit is the section located directly in front of the stage, closest to the performances and is standing room only like a traditional pit
Pool Platform
An exclusive area on the side of the stage that is an actual swimming pool where ticket holders can cool down with a beverage and watch their favorite performers (limited number available)
Terrace Viewing Section
The elevated terrace that wraps around The Forum
Lawn Chair Viewing Area
Everyone's favorite thing to argue over, so we gave them their own elite section. It is an exclusive section that allows fans to bring in their lawn chairs and enjoy the closest view of the Main Stage.  This area has wait staff service. (limited number available)
Forum VIP Club
Limited access space indoors with private bars, food, bathrooms and seating.
Let's Keep Tailgating!
Sign Up for "Tailgate Nation" our exclusive newsletter to find out every time we drop a tailgate and how to get presale, vip and special offers.