TENT CAMPING PACKAGE: $159
Includes One 10×30 Tent Camping Spot
Includes Two Tent Camping Access Wristbands
Tent Camping Package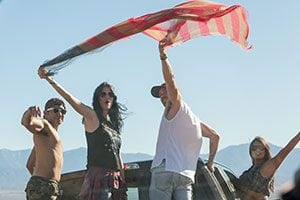 Camp the traditional way with your crew! This package comes with one 10×30 tent spot, plus 2 wristbands that will allow you full access to the tent camping section. These passes do not provide RV camping area access. If additional passes are required, you may purchase a Tent Camping Access Wristband a la carte. Festival passes are required for all campers.
One car per campsite. No ins/outs. Vehicles will be searched at check-in. Sites assigned in order of arrival. NO SLEEPING IN VEHICLES. Camping check in Friday 3p-11p/Sat 8a-6p.  Must Adhere to Noise Curfew.



DETAILS...
TENT CAMPING WRISTBAND: $85/person
Includes:
One A La Carte Tent Camping Access Wristband
Tent Camping Wristband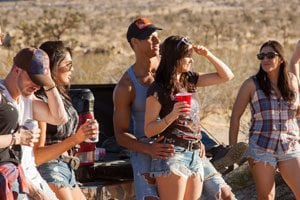 Join your friends who already purchased a Tent Camping Package! This is an a la carte wristband for a third, or fourth person to stay in your tent area. A tent camping spot must have already been purchased and all tent campers must have a festival pass.



DETAILS...


Popular Question: What is the best ticket option for me if I am coming just for the show and I don't want to tailgate?
Answer: We recommend the General Admission, or VIP Pit Pass if you are going to Uber/LYFT or simply park and not tailgate.
General Admission Tailgate Sections
Designated sections of the grounds reserved for tailgating with vantage point of the stage though some areas may have limited or obstructed vantage points.
General Admission Standing Room
This is the section located directly behind the VIP Pit for GA Ticket holders who want to watch the show closer to the stage than the tailgate sections.
SUPER VIP TAILGATE SECTION
Designated section of the grounds with the absolute closest tailgating to the stage. Best, Closest and unobstructed views of the stage!
VIP Reserved Tailgate Lot
Designated sections of the grounds reserved for tailgating with closer vantage point of the stage than the GA Tailgate sections.
VIP Pit Area
This is the section located directly in front of the stage, closest to the performances and is standing room only like a traditional pit
Pool Platform
An exclusive area on the side of the stage that is an actual swimming pool where ticket holders can cool down with a beverage and watch their favorite performers (limited number available)
THE COUNTRY CLUB
An intimate area with spectacular viewing of the stage as well as even more exclusive bars, bathrooms and performance area for special events and private performances.
Section Map
Let's Keep Tailgating!
Sign Up for "Tailgate Nation" our exclusive newsletter to find out every time we drop a tailgate and how to get presale, vip and special offers.