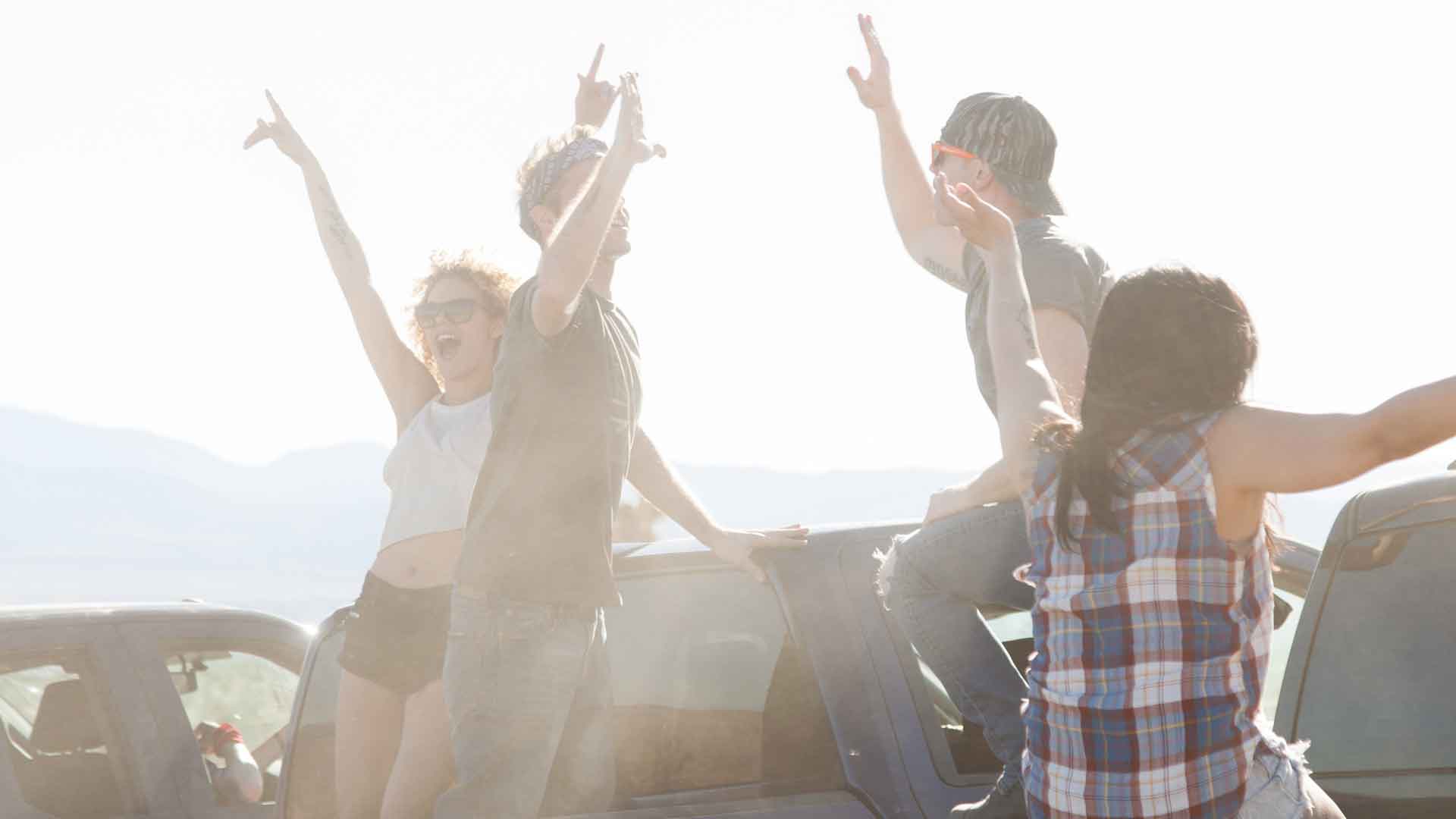 RV CAMPING
RV Campsite Wristband and Festival Wristband required for entry into The Resort. (Kids 10 and under excluded.)
No refunds or exchanges on RV Campsite passes.
RV Camping spots will be allocated per vehicle.
RV Camping Passes & Festival Tickets are non-transferable.(Selling or attempting to re-sell your Campsite Wristbands may result in cancellation of the order at any time without notice. This is a zero-tolerance policy.)
The placement of your RV within the RV Campsite is determined on a first come first serve basis. (Saving spaces will not be permitted. Attendees must arrive together to camp together).
The person whose name is on the order must be present when checking in, no exceptions.
All Campsite attendees must be 18+ with proper ID, or accompanied by a parent (See RV rules for further details).
No vehicle entry or exit will be permitted Sat-Sun 6pm-2am.
All campers and vehicles will be searched upon entry.
Noise curfew begins at 11:30pm. (Please be respectful of other campers).
No camping vehicle ins/outs. Once you exit, your site is forfeited.
RV Rules
RV sites require an RV/Trailer/Motorhome
No truck or tent camping is allowed in RV sites.
Limit of eight (8) Tailgate Fest attendees per RV site. (Kids 10 and under are not counted towards the limit and do not require an RV pass.)
All RVs, trailers and other such vehicles must be classified as a "vehicle made for sleeping" to enter the RV site.
Person whose name is on the original order must be present when checking in and have the proper paperwork:
RV OWNER: Proof of registration, valid ID, wearing a Campsite Wristband and Festival Wristband.
RV RENTER: Rental company service agreement. Renter on the agreement must be present with valid ID, wearing a Resort Wristband and Festival Wristband.
RV BORROWER: Permission letter from the registered owner. Copy of registered owner's registration and valid ID. RV space purchaser must be named on permission slip and be present at check-in with valid ID, wearing a Campsite Wristband and Festival Wristband.
Vehicles used for towing your sleeping vehicle (5th wheel or travel trailer) are not allowed to park in your RV site. You must unhook and park in the free Tow Vehicle Parking lot (No additional fee/No ins & outs) or tailgating lot (per your festival ticket type)
If your RV is towing a non-motorized vehicle or trailer that does NOT fit in your assigned RV spot, you must unhook and park the towed item in the Camping Companion Parking or Tailgating lots (per your festival ticket type)
Absolutely no motorized vehicles towed behind your RV are allowed in camping. You must unhook and park the towed vehicle in Camping Companion Parking.
What Is Allowed In the Campsite
Camping Chairs
Cigarettes
Digital Cameras (Non-Pro)
Disposable Cameras
Film Cameras (Non-Pro)
Food & Beverages (See Drug & Alcohol Policy)
Games/Giant Jenga's/Corn Hole/Ladder Golf
Glow Sticks/Glow Bracelets
Lighters
Rubber Mallets
Sunblock (Non-Aerosol)
What is NOT Allowed in the Campsite
Animals (See ADA page for more information.)
Audio Recording Devices
Axes
BBQs, Charcoal, Wood or Outdoor Cooking Devices
Boomerangs
Product Branded EZ-Ups
Vehicle Batteries (Additional/Spare) All batteries must be factory installed or mounted to the trailer or RV.
Chains/Chain Wallets
Drones/Remote Control Aircraft, Toys & Cars/Boats
Drugs/Drug Paraphernalia (Including Cannabis & Cannabis Products)
Dumbbells/Kettlebells/Weight Plates
Fireworks/Explosives/Open Flames/Tiki Torches
Flashlights Over 5.5″
Furniture (Sofas, Couches, Recliners, Lazy Boys, Actual Home Furniture, Mattresses)
Full Gas Cans/Gas Cylinders/Container Generators
Glass, Glass Solar Panels, Glass Mirrors, Glass Anything
Golf Carts, Dune Buggies, Off-Road Motorcycles, Motorized Scooters, Horses, Limes, Birds, Hover Boards & Segways
Golf Clubs or Equipment
Hay Bales and Large Props
Hoverboards, Segways or Self Balance Wheels
Leave No Trace!
Machetes
Metal Stakes
Powered Speakers / DJ Sound Systems / Non-Factory-Installed Sound Systems
Promotional Items
Scissors
Slip n' Slides
Spray Paint
Sporting Equipment (Bats, Clubs, Sticks, Metal, Wood)
Tools (Screwdrivers, Hammers, Shovels, Gardening Tools, Metal Mallets, Wood Chippers
Video Cameras
Weapons of Any Kind (Guns, Ammo, Pocket Knives, Pepper Spray, Tasers, etc. This includes off-duty Law Enforcement or individuals with concealed carry weapon permits)
Wrapped or Sponsored Vehicles (Rental company logos are excluded.)
Drugs & Alcohol
Each person over the age of 21 with a valid Campsite Wristband and Festival Wristband may enter The Resort with two (2) total of the following items (not two (2) of each item):
Case of beer (cans only)
Liquor in plastic, sealed, original bottle.
Boxed wine
NO Kegs
NO Glass (including beer/wine/liquor bottles).
Alcohol in glass containers is not allowed and may not be transferred into other non-glass containers.
If anyone in the vehicle is under the age of 21, organizers reserve the right to deny entry unless alcohol is surrendered.
A FREE shuttle will be provided to a local grocery store for you to purchase additional alcohol.
Limits apply for Campsite re-entry.
No drugs or drug paraphernalia allowed.
Frequently Asked Questions