Stay where you are…
we are bringing your music to you.
Tailgate Fest is a country music festival that caters to the fans who show up hours before the concert to pop a top, drop a tailgate and turn the parking lot into the party.
Tailgate Fest brings the stage outside to the tailgate.  No packing up the party to head inside, no need to stop that game of cornhole, no need to stuff all your belongings in your pockets and grab sweaters and extras to last you the evening.
Tailgating can continue throughout the whole festival as fans can watch their favorite performers from their personal party set ups at their trucks and cars.
For some fans who are "Country AF" but don't want to tailgate, General Admission Stageside and Pit Passes offer the more traditional experience to get up close to the stage.  A Lawn Chair Seating Area, Terrace Viewing and even a POOL sidestage make Tailgate Fest perfect for every taste. And yes, we said "pool."  A limited number of people can secure a Pit and Pool pass to kick back and keep cool while watching the best Country music has to offer.
Extreme Cornhole Championships: Enter the Tailgate Fest Cornhole World Championships at our Extreme Cornhole Court
Best In Show Tailgate Competition

We want to see fun, creativity and a hell of a lot of country style!
Show Off that "Hot Tailgate" Set up in our Best In Show competition where one lucky cowboy or cowgirl could win a Dream Tailgate Package including Grill, Coolers, Lights, Sound, Lift Kits or a cash prize towards a new Tailgating Dream Machine! Get those trucks polished and primped and bring your "A Game."
Tailgate Fest will also feature the Two Step Honky Tonk for those wanting to show off their dancing skills and a Dunk Tank for those wanting to stretch out their pitching arms.
Gates Open: 10am (Event is Rain or Shine)
Tailgate Fest Box Office Hours: 10am-10pm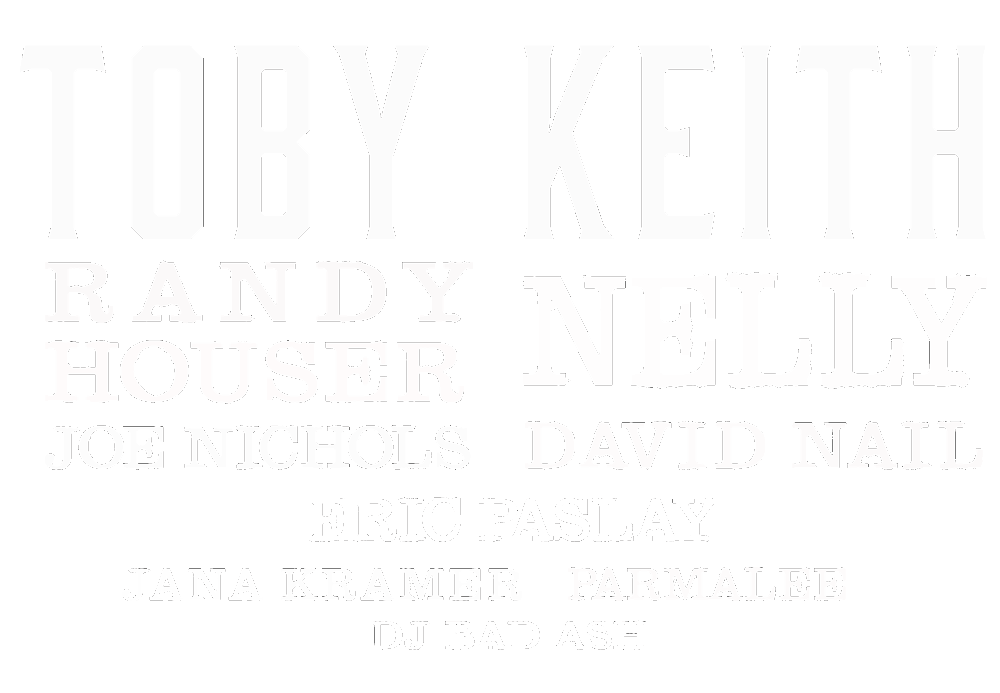 Join Tailgate Nation!
Stay connected & up to date on all events!